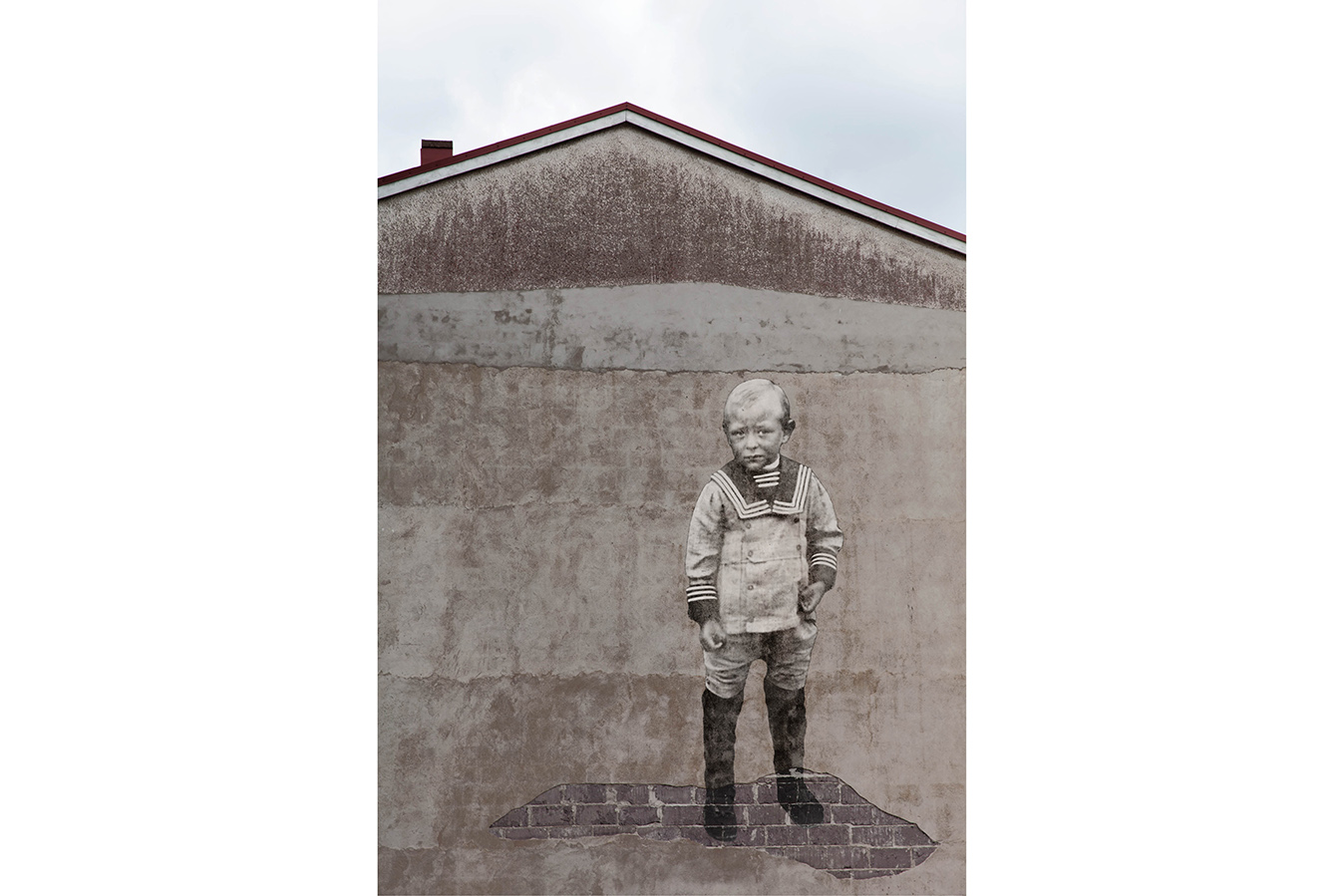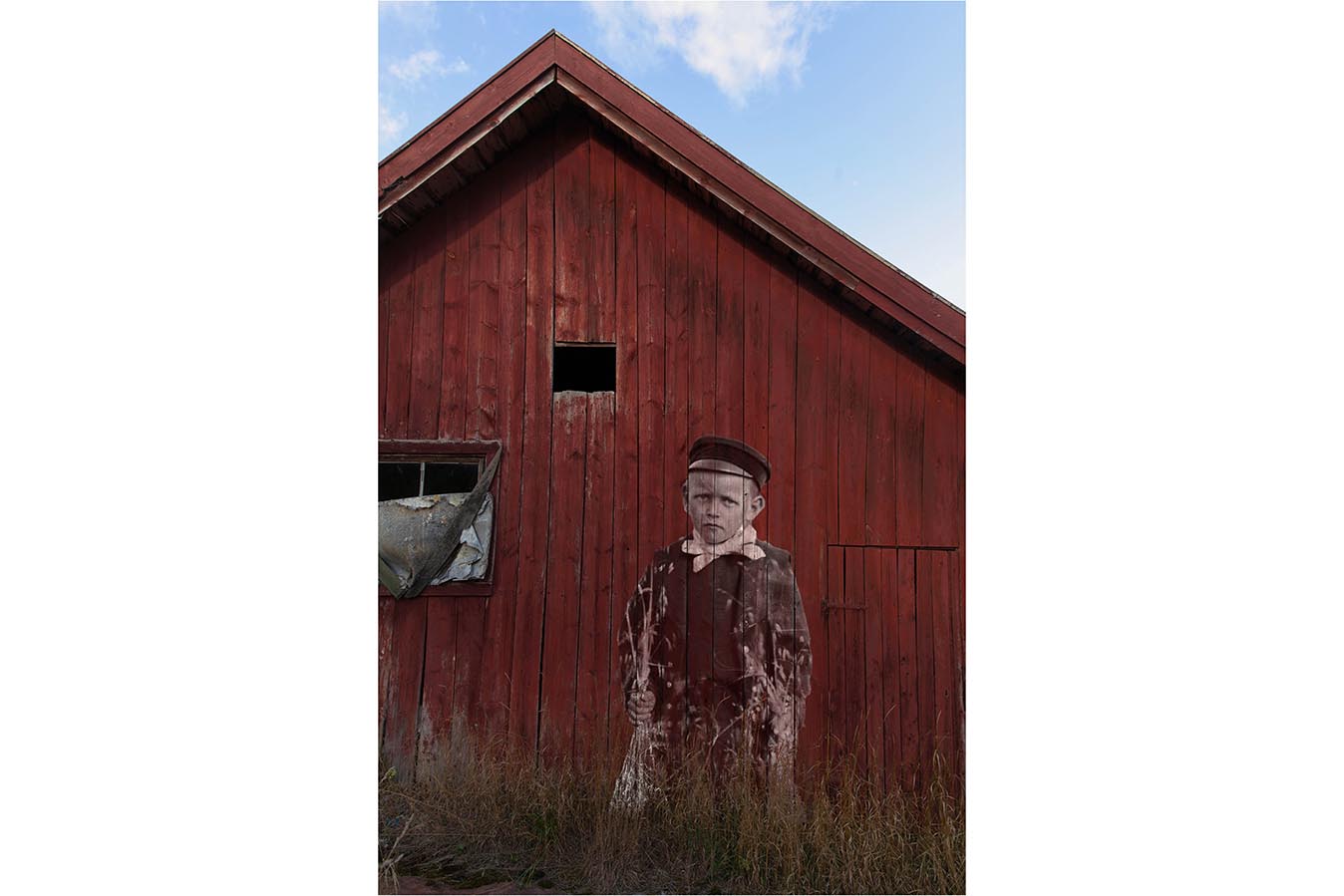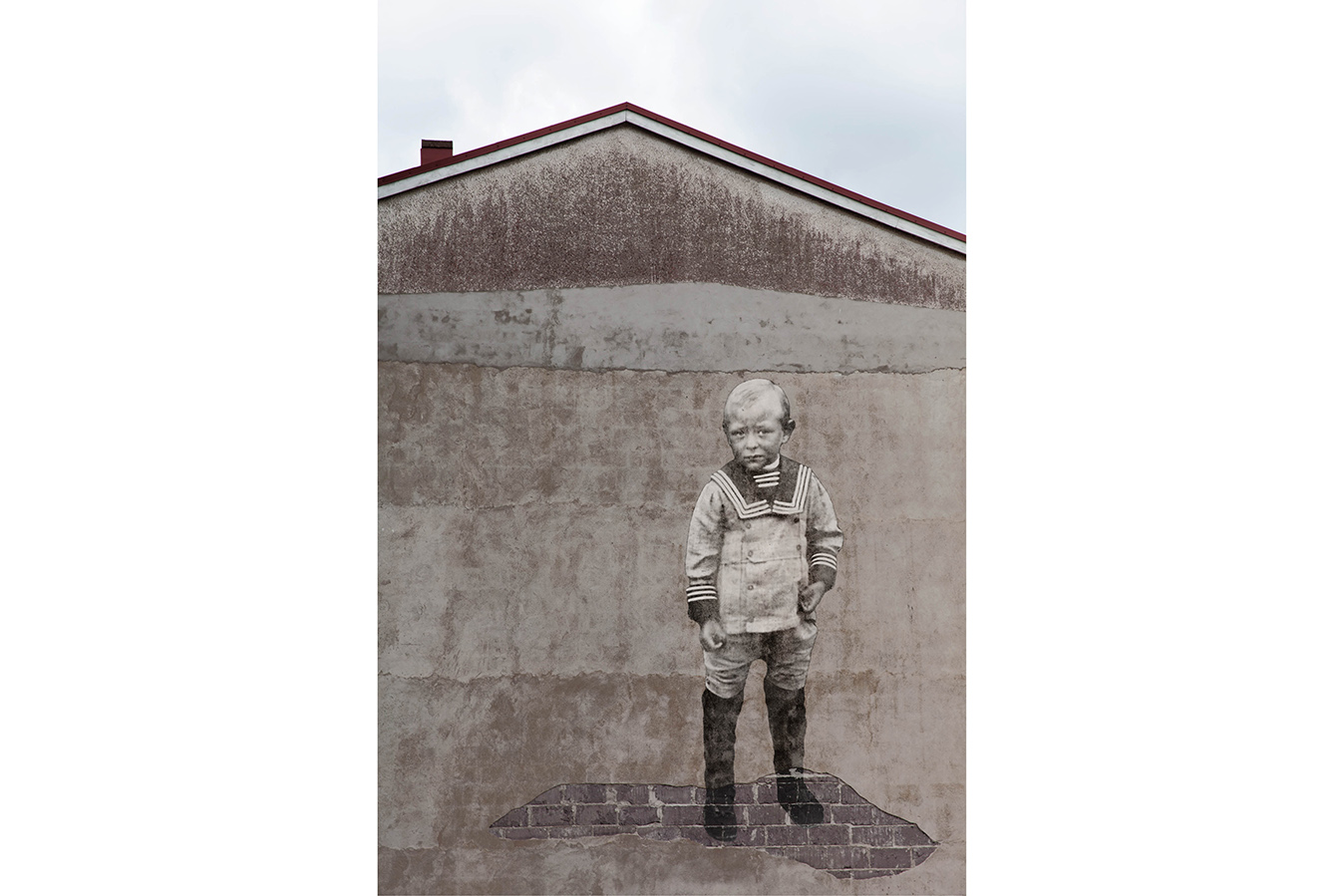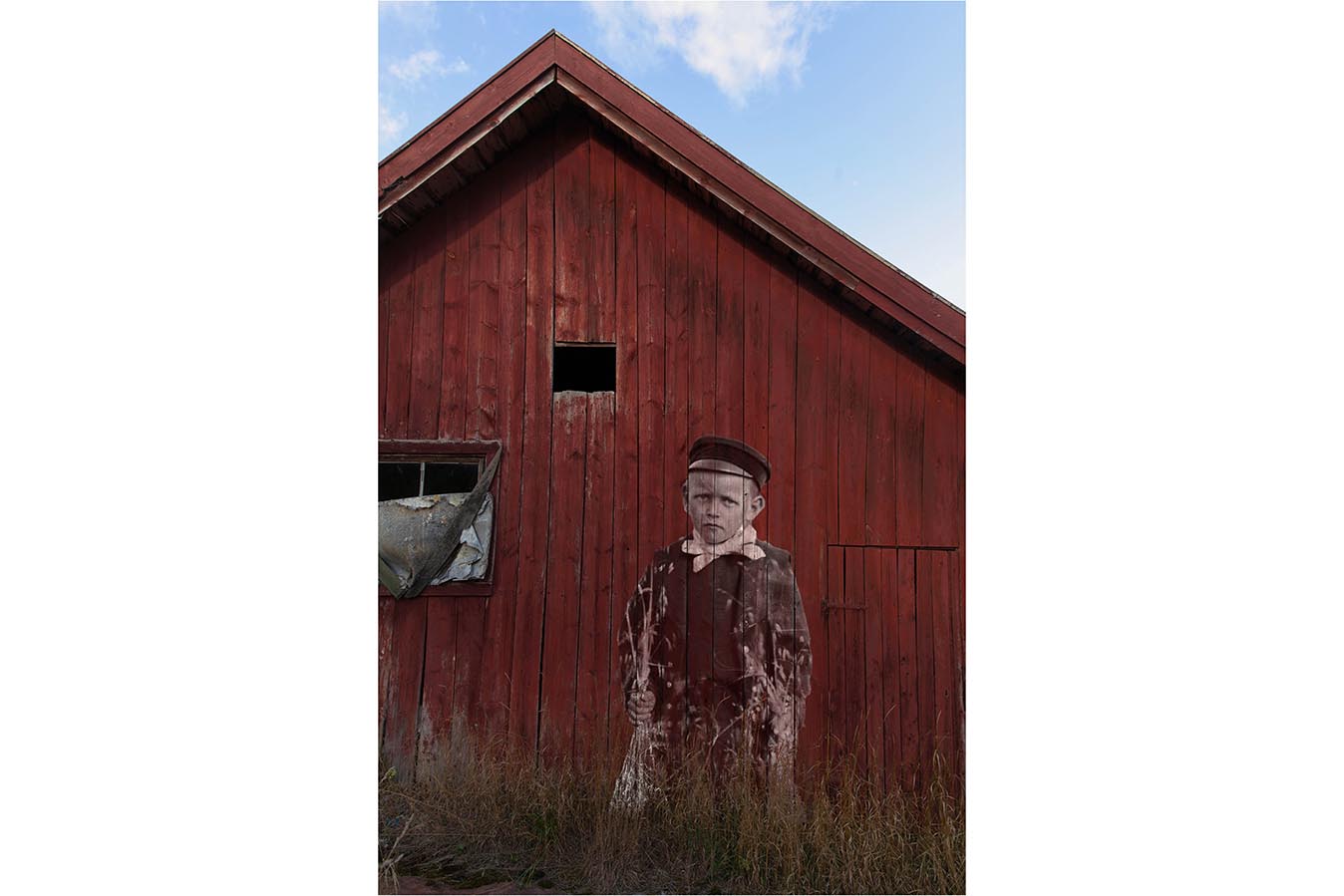 Through pictures we linger. The years after we have passed away, we fall into oblivion, until one day we entirely vanish. Photographs archived and memories of us remain, but not in the town we once lived in. The forgotten remains hidden, anonymous, in the town that was once theirs.Where they were part of every event in life, which slowly fall into oblivion, together with them.

Archived is a photo project that portrays how we people live on after we've passed away, through archived portraits assembled with todays urban environment.

The project begun in Jakobstad, where I collected material from the Jakobstads museum archives. In the ongoing work I've continued to my hometown, Mariehamn, and got material from the Åland museum archives, from the collection of the photographer John Karlsson/ Clemes.

The collection consists of unknown portraits on glass negatives and views of Åland. The people are photographed at their homes, both indoors and outdoors, at weddings, funerals, confirmations and classes, which gives you an insight into the life at the countryside and the peoples weekday on Åland.

John Karlsson/ Clemes (1877-1962), was an elementary school teacher and self-taught photographer from Åland. He started with photography the years between 1910-1912 and used folding cameras and a Kodak's box camera, which is said to be one of Åland's first. When the war broke out in 1939 Karlsson/ Clemes stopped photographing. His last photograph was taken of a school class, dated 1939.

During the project I've scanned glass negatives and chosen characteristic portrait from the collection. The portraits have been brought together with todays urban environment in Mariehamn, where the people got a new life they didn't know they would get.

Their memories will endure until they slowly fall into oblivion again,
in the town we today live in.